View all posts
CEO Pandemic Update: Digital Options
03/14/2020
By: Eric Levine, CEO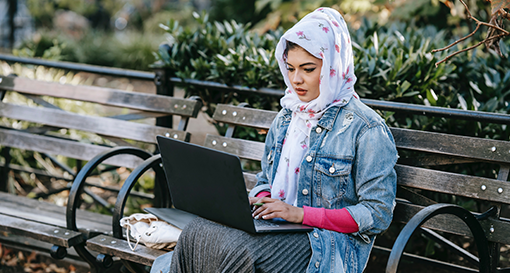 To Our Valued Members/Customers,
During this time of uncertainty surrounding the pandemic spread of COVID-19, we wanted to reassure you that we are taking all the necessary steps to ensure you will have access to your account information and funds in the event we have to limit in-person services.
Your health and safety are of paramount importance to us here at Alternatives Federal Credit Union. Due to COVID-19, many of our members, businesses, and customers may wish to avoid unnecessary travel and time spent in public places.
While limiting in-person services is *not* something that is happening at this time, we know that in this rapidly changing environment, we may have to pivot accordingly. Naturally, we will be keeping you updated with new information.

Currently, we are keeping branches open and are taking extra precautions detailed in this guide: COVID-19 Preparation & Resource Guide.
There may come a time when we may need to restrict branch access to the drive-thru and "walk-up teller" (located in our vestibule to provide the same access to drive-thru tellers for those without cars). We will keep our membership updated on any changes of this nature.
We encourage all members/customers who are not enrolled in the following services to enroll now:
You can always access your account online or download our Mobile Access app to check balances, make transfers, find ATM locations, and more. Plus, with our mobile app, you can deposit checks remotely! These remote banking services will help you manage your finances during any interruption in regular in-person services.
With that in mind, we're glad to offer digital tools and other resources for self-service banking and 24/7 account access.
Not yet registered for our online banking service?
Click here to enroll in Online Access.
In addition to our digital services, we have ATM locations (some of which accept check deposits) and an on-site Drive-thru for your convenience.
We understand that the COVID-19 situation may cause our community to face financial difficulties. We are here to help.
We encourage customers who may be impacted to reach out so we can work together to find a solution. Click here to contact us.
Wishing you and yours safety and wellbeing.
All the Best,
Eric Levine, CEO
Alternatives Federal Credit Union