View all posts
COVID-19 CXO Letter: Helping Our Members
03/24/2020
By: Chris Cain, CXO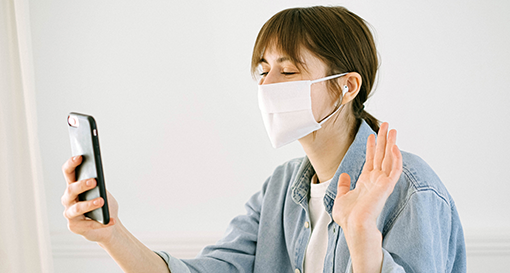 Dear Alternatives Credit Union Members,
We realize that the novel coronavirus continues to present increasing stress, challenge, and complexity during this unprecedented time. We are here, we care, and we're listening to your concerns every day, to better understand your varying needs and challenges currently.
Financial Needs: Loan Repayment Programs. If you're having trouble with or anticipate having difficulty making your loan payments, we want you to contact us right away. We have several options designed to offer you peace of mind. Please email us or call us today: 607-273-4611. Our team is standing by to help you find a solution.
Free Tax Program Update: Tax Refunds Now Available by Phone and Online, Only.
Because of the threat of COVID-19 to public health and safety, and in doing our part to "flatten the curve," we have canceled in-person tax appointments at our branch. We'll be working on a limited number of returns, especially for those families expecting a significant refund. Due to the problem presented by potential identity theft, we will only be able to prepare drop-off returns for those clients for whom we prepared their 2018 tax returns. Go here to learn more about our tax program changes and how to make an online or phone appointment.
Cyber Safety: It is only fitting on "Tech Tuesday" to remind you about cybersecurity. Please be on high alert. Regrettably, there are scammers attempting to capitalize on the pandemic. Some are "spoofing" companies' phone numbers to appear as legitimate businesses on your caller ID.
Remember: Alternatives Federal Credit Union will never call you to ask you about personal information. Never reveal your PIN number, debit card or Visa card number, secure access codes, or online banking information over the telephone. If you're questioning the legitimacy of a call, hang up and call us at: 607.273-4611. Here is a great article on some of the current scams credit unions are tracking around the country.
New Branch Hrs: Mon-Fri 9 am-1 pm and 2 pm-6 pm. For the safety of staff and members, as you may know, we are taking a break in the middle of the day to re-sanitize our common areas - drive-thru, vestibule, keypads, and etc. Thank you for your understanding and support.
We're here for you. We care and we are in this together.
Sincerely yours,
Chris Cain
Chief Experience Officer (CXO)
Alternatives Federal Credit Union