View all posts
Non-Public Facing AFCU Employee Tests Positive for COVID-19
11/23/2020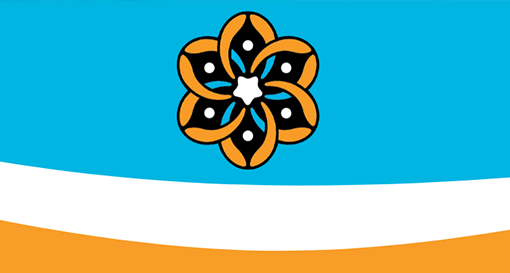 Dear Valued Members,

We are sharing with you a news release, which has been sent to the media, regarding a non-public-facing AFCU employee who has tested positive for COVID-19. Please see below for more information.


NON-PUBLIC-FACING EMPLOYEE AT ALTERNATIVES FEDERAL CREDIT UNION TESTS POSITIVE FOR COVID-19

FOR IMMEDIATE RELEASE
Mon. November 23, 3020

For credit union inquiries: Eric Levine, CEO - [email protected]

For media inquiries: Michelle Courtney Berry, CMO - [email protected]

For community health inquiries: Community Health Services at 607-274-6604

For general inquiries (non-medical): Call 2-1-1 or 877-211-8667

Cayuga Health COVID-19 Sampling Site: 607-319-5708, cayugahealth.org/

New York State Hotline for COVID-19: 1-888-364-3065

Non-Public Facing Alternatives Federal Credit Union Employee Tests Positive for COVID-19; All Close Contacts Identified

Alternatives Federal Credit Union received notice from one of their non-public facing employees that they tested positive for COVID-19.

The employee is in isolation and recovering favorably. AFCU's Human Resources Department conducted contact-tracing. All employees who were in contact with the employee who tested positive have been tested. To date, no other employees have tested positive for COVID-19, although all employees with potential contact are also following all medical advice and are in quarantine. Staff with concerns, even if not part of contact tracing, are able to receive COVID-19 testing, during work hours. We remain open to any questions from our members or visitors. Even though there is no impact to these audiences, they may still have questions, which we are happy to receive.

"I have been in contact with two Health Departments to seek their input and advice. In this specific case, we were not required to notify the public as there was no public exposure to any of the public or any of our members. However, we decided to inform the public and our membership with full transparency. The individual on our staff who tested positive is in isolation and recovering well. Any close contacts are also in quarantine," said Eric Levine, CEO of Alternatives Federal Credit Union.

Alternatives Federal Credit Union also re-sanitized all workplaces spaces and high-impact areas as per the CDC's and the Tompkins County Health Department's recommendations. The credit union also opened a staff-run "hotline" where any staff member with concerns could call particular members of Executive Team at any time. We will continue to provide updates to our staff and community as necessary.

Here are some reminders to the public that everyone can continue to take steps to stop the spread of COVID-19 in our community from the Tompkins County Health Department:

Avoid leaving the area and traveling outside of Tompkins County during the Thanksgiving Holiday.

Keep 6 feet distance between yourself and others when in public.

Wear a mask at all times in public spaces.

Wash hands well and often with soap and water for at least 20 seconds.

Monitor yourself for symptoms. Individuals presenting symptoms or with concerns about being exposed should seek testing.

For testing: Pre-register online at cayugahealth.org/ or call the Cayuga Health Registration Line at 607-319-5708.

For more information and updates, go to the Health Department website: tompkinscountyny.gov/health.